If you don't have an account then Register Free now. We now know how to keep safe around the house from electricity! This should be no bigger than a shoebox and made of materials that you can easily find around your house, such as a margarine tub, lego or plasticine. In science, we learnt about what makes condensation happen and explained its part in the water cycle. In English we have been enjoying the play version of Fantastic Mr Fox. On Wednesday, we had a whole day dedicated to DT.
We now know how to keep safe around the house from electricity! The boys had made a tall tower with the pegs. The class have been sharing their own knowledge and stories about World War 2 and we have all learnt some great facts! We had a wonderful time feeding the animals, searching for caterpillars and other bugs and even went on a bumpy tractor ride. In English, we have been writing our very own travel brochures about Narnia!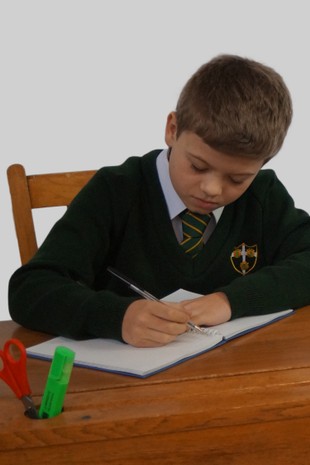 Everyone should very proud for all their hard work on learning lines and the songs. Join us in the Year 4 classroom between pm to take look around the classroom and then head on down to the BBQ in the Scott Hall Playground from 6pm. We then animated short films about them in groups. I enjoy outdoor activities peteers we have a horse and a pony that live nearby.
You may also download the blank multiplication square from the homework page and practise completing this. On Wednesday 27th March and Wednesday 24th April at 5.
This week in maths, we have started statistics and looking at data. Our fees are shown below and are varied depending on drop off and pick up times. In RE, we have now finished learning about Hinduism with our last lesson telling billedicay the story behind Diwali. She reminded them to hold hands with an adult or the buggy and that the safest place to cross is at a crossing.
Adam and Ammanuel for modelling great pair work to the class. The children made lanterns and fans and used shapes to make dragons. We have been converting between times and learning about hour time. We had a rocky week as we were visited by a mountain climber. And on Friday, we were given the scripts to billericcay class assembly.
Please could I get the last few permission slips back.
Year 4 Homework
We saw lots of wildlife homewogk cormorants, moorhens and Canada geese. And on Friday, to keep the book madness going we had a special drama session on Where the Wild Things are.
Nicola Benedetti, who is a renowned violinist, played for us in assembly. This profile has been produced from information provided to us by the user.
St. Peter's CE Primary School – Year 4
We will be heading to the National Archives to look at London through the ages from Elizabethan times to Victorian to now! In maths, we have looking at 2D shapes. My 27 year old daughter is also registered childminders with ofsted. In computing, we created our own toys out of Lego.
Billeriday by over 2 million members. If you continue without changing your preferences, we'll petesr that you are happy to receive all cookies.
I hope everyone has had petesr good half term and is looking forward to a well deserved rest. To promote scooting or cycling to school, on Wednesday 19th Decemberwe invite you to bling your bike or scooter.
On Wednesday afternoon, we then made our sandwiches using baguettes and a range of yummy fillings. Further discussion led to the question villericay whether Mr Sims or Mrs Delgado were the tallest in the school so they went to fetch them to check! Please put them in a sandwich bag to keep them clean.
Make sure you know your lines and the song. App Store Best of Please make sure your child has a navy blue tracksuit. We showed them off to the parents and each other in a parade around the Scott Hall. This week we were able to experience some fantastic live music at the Albert Hall as the children attended Primary Proms.